Services
The process of transitioning a technology (or any product or service) from the lab to the street can include research and analysis as well as the development of new processes, documents, web sites, social networking sites and relationships. Many people in the respective fields of PR and MarCom are familiar with these efforts. Too few, however, know how to make them succeed. Some are briefly described below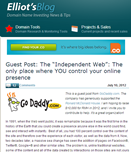 Social Media / Blog Articles
An instant message to millions
For half a millenium the ability to get published was controlled by those with the presses. Now, with the Internet and the advent of social media, anyone can print an article and set it before the entire connected population (2.4 billion in 2012). However, that also means that many such articles (or whatever form of posting) are not done . . . well . . . effectively. Just check the blog responses that often follow the posting. We will ensure that your message goes out well -- and is received well.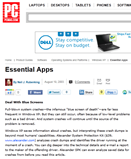 Press Coverage / Press Relations
Getting ink
Few things can do more for less than a strong review of your product in a popular magazine, newspaper or website. Getting such coverage is a combination of having good product to begin with, a timely message such as a new release, ongoing relations with many editors and supporting material to back your claims. The more careful you are to limit calls to editors for occasions when you have something they really want, the more likely you will get "ink" . . . and that it will be good.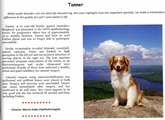 Case Studies: Customer Success Stories

Proving the benefits of your offering
What can demonstrate the value-add of your company better than telling true stories of your customers' successes? Such case studies are effective for two reasons: first, they describe actual results instead of sales-pitch claims. Second, the information originates from customers, not the PR or the marketing department. Both points strengthen the efficacy of your promotions. In this case, a new technology restored full sight to a blind dog; hard to argue with that.

Press Releases
Your first step in free advertising
Press Releases should be carefully crafted to target the audience of the publication you seek coverage in. It is important to consider that the editor seeks content that will draw readers while most releases seek to generate revenues. Take care of the first in order to earn the second.

International Relations
Doubling your potential revenues
To the surprise of many, more than 50% of your revenues could come from international sales. If you have not developed this avenue, just consider that it would mean doubling your existing sales. However, marching into the business environments of foreign nations is no small, quick project. It should be a well-planned enterprise designed to avoid the many stumbles companies often make and that can permanently damage an otherwise highly profitable effort.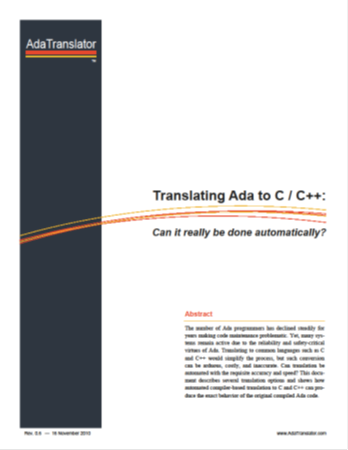 White Papers
Telling your prospects how you can solve their problem

A white paper is an authoritative document that educates readers and helps them make decisions. Often somewhat technical in content, they are ultimately sales devices that complement both brochures and datasheets. Whether used to explain a new technology, a policy change, or a political position, they are valuable tools.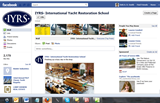 Social Media and Blogs
Maximizing and guiding your social media presence
Yesterday's water cooler chat has morphed into Facebook, Twitter, wikis, various forms of blogs and what seems an ever growing universe of other sites. But, unlike the water cooler, these portals can draw vast audiences where information - about your product and company - can pass from a single person to millions in seconds. It is a world in which you have limited controls, the public has direct input and where you must monitor for accuracy and tenor but where corrections must be made very carefully.

Ingredient Branding
Getting other companies to promote your product
When working to build industry awareness of your product, consider what can be done to encourage others to promote it. DELL computers have "Intel Inside ®" and North Face jackets are made with "Gore-Tex ®" If your product is used as a component, aka an ingredient, in the product of another company, get them to advertise it. For this to work, it must enhance the perception of the other product. In 1990 we did this at Phar Lap Software and it increased industry awareness, press attention and . . . revenues.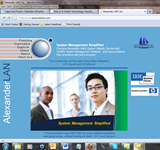 Website
Welcoming your prospects through your "front door"
No longer is the storefront the portal that greets visiting prospects, customers, vendors and press; it is the website. And, unlike social media, you have ultimate control of its design and content. But, many businesses get carried away with the ever-growing options for web-based features and content available producing sites so complex they become a confusion of information. This leads to frustrated visitors who often decide to leave. Keep it simple, effective, attractive, and functional.

Datasheets and Brochures
Qualifying and inspiring your prospects
For a datasheet or brochure to be effective it must first qualify your prospects' interest then inspire them to action. A remarkable problem, however, is that they are often unclear. This is so especially in high technnology where complex details often obfuscate the message. A reader must, in as few seconds as the average resume gets, learn what is being offered and qualify his or her interest.

Business Plans
Determining where to go and how to get there

The value of a Business or a Marketing Plan is driven more by the research and analysis it came from than the writing. It should support the quest to garner the funds needed then guide the company on the actions to take to succeed in the venture. Also, while they can run as much as 100 pages . . . they should not. The value of the investor's or executive's time is too great; a 2 page Executive Summary followed by 10-25 pages of detail is usually plenty. However, that plan MUST be backed with full supporting information if the reader wants to go deeper (and that backup document can be virtually any length).

Technical Sessions (Classes) at Conferences
Enhancing the perception of your product and company
The market perception of your product's (or your company's) efficacy varies according to the vehicle that carries the message. For instance, even well-crafted, honest advertisements are generally weaker than a good magazine review. Another way to boost efficacy is to teach a one hour class at a conference. In general, such classes or sessions are not commercials for your product. In fact, you will likely be limited to a brief introduction of you, your company, and your product. Following that, spend the hour teaching a method to solve a technical problem that will be important to the same people who ought to purchase your product. From that point on, to many, you will be perceived as an industry guru and your company as a place to go for solutions.

Product Localization
Localizing your product for its intended audience
When creating a new product consider what markets it will enter. A software product destined for downloads in the United States will differ little, if at all, when sold in Canada. In Japan, however, much is different ranging from the printed language to the need for double-byte characters in the code.

Presentations
Ensuring the audience walks away with value
Developing effective presentations requires more than bullet points and pie charts; it must grab the audience's attention, hold it, and transfer the content they need. Such slide presentations are so widely used (and often poorly designed) that there is a backlash against them; however, developed and used properly they are excellent tools.

Proposals
Making it clear you are the one to solve their problem
Getting that big contract requires researching what is often a complex problem, designing a comprehensive solution, then, and only then, writing about it. This is so especially for SBIR, DoD SBIR, BAA and other US Government programs. Ironically, failure can come from something as simple as an incorrect font, the wrong page count, or not taking the time to have a direct telephone conversation with the Technical Point of Contact (TPOC) during the pre-release period. Proposals to be submitted to private or public companies tend to be less restrictive but often have their own requirements.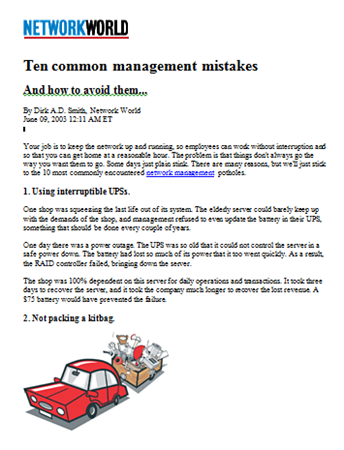 Magazine and Newsletter Articles
Telling thousands - or millions - what they need to know
The writing process for magazines or newsletters must include careful consideration of the audience. This affects more than the nature of the content; it sets the academic level at which to write, even the voice to employ. Further, if the article does not draw more readers than other pieces in the same issue then it was not done properly.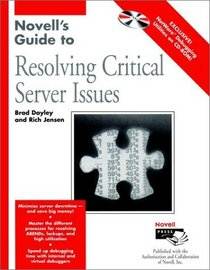 Book Content
Using the power of books to deliver your information
Writing content for a non-fiction book is often a collaborative effort. In addition to providing the text and graphics needed for a section or a chapter, consideration should be given to complement the style and voice found throughout the book.