About
Dirk A. D. Smith
Technology Transition Consultant and Award-Winning Writer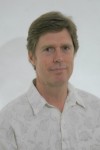 Dirk A. D. Smith has been a consultant, a writer and a software entrepreneur for most of his career. Through it all, the primary focus of his work has always been the creation of the processes and materials that help move product -- and supporting knowledge -- from those who create it to those who need it, i.e., documentation in all its myriad forms plus marketing communications and public relations. His first contract was an engineering study for Babson College in 1983, his first article about a NASA project was published by R&D Magazine in 1988 and he founded his first software company, Alexander LAN, Inc., in 1991. Presently he spends much of his time on a long term contract at Fidelity Investments where he is developing the processes to create the documentation for the company's internal Platform-as-a-Service (PaaS).
Consulting projects have included the research for and development of software products, research for the restoration of one of the world's largest revolving globes of the Earth and software R&D for military Cyber Defense.
Writing assignments have included NASA's designs for a possible "Space Plane," Ten common management mistakes that can bring your office network down, and a story about "the dog with the lovely golden eyes that went blind and (after surgery) can once again see." Recent articles incude Sex sells in the domain name game, How to profit from new domain name rules and NSA security expert worries about mobility, cloud. He has also completed a manuscript for a mystery novel, The Programmer's Code, inspired by his work in Cyber Defense for the US Department of Defense.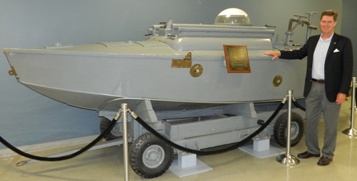 In 2012 he was awarded the Gold Tabbie Award by Trade Association Business Publications International for the year's Best How-To article in international competition. The article, How to solve Windows 7 crashes in minutes, was also rated one of the year's "Most Useful Articles" by Network World Magazine which published it in 2011. In the same year, two of the magazine's "Most Read Articles" where written by Smith.
The software company, Alexander LAN, Inc., specializes in automated system management and recovery software for corporate IT departments. Customers range from small offices to large enterprises including the US Army, Stanford University and the US Court System. He was also co-founder of a company where, working with a partner, he wrote winning proposals that earned contracts to perform R&D for the Cyber Defense Branch of the US Air Force Research Laboratory.
Smith was born in Tokyo, Japan where his father was stationed for the CIA. The family later returned to the U.S. where he was raised. He received his bachelor's degree from Babson College in Massachusetts and has since spent most of his career working in the software industry and, on the side, as a consulting researcher-writer. Since 1991 he has lived in New Hampshire, USA.
Affiliations/Other Experience:
LinkedIn profile: http://www.linkedin.com/in/dirkadsmith
Public Relations Society of America (PRSA) Member
Nettool, Inc. (Tokyo, Japan) Board of Directors
Software Association of New Hampshire (SwANH)
Founding member and past member the Board of Directors
Software Presidents Forum Chairman
Speaker for HP, NUI, NPA, Novell BrainShare, Pacific IT Pros, and other events/organizations
Periodic panelist for various forums including: MIT Enterprise Forum, NH Small Business Development Center (NHSBDC) Investment Forums, NH State Legislative and business round tables
Freelance Feature Writer for Network World Magazine (IDG Publication). Work also appears in CIO, ComputerWorld, InfoWorld, PC Advisor, PC World and other publications in the U.S. and internationally
Nashua Writers' Group Member